MOTHERHOOD OUT LOUD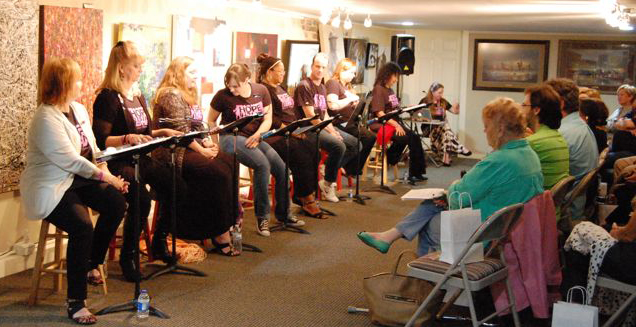 Thanks to everyone who helped make MOTHERHOOD OUT LOUD a huge success!  Together we raised $1,113.12 for I Will Stand International whose mission is to rescue, restore, equip and empower vulnerable women and children around the world.
On September 13, Hope Rising hosted a staged reading of the hilarious and heartwarming play 
Motherhood Out Loud
 at Orison's Gallery and Framing.  Utterly unpredictable, 
Motherhood Out Loud
 shatters traditional notions about parenthood, unveils its inherent comedy and celebrates the deeply personal truths that span and unite generations. 
Motherhood Out Loud
 reveals with illuminating insight the humor, raw emotions and rocky roads we experience in life.