Meet the Board of Directors
The Hope Rising Board of Directors reflects a wide range of viewpoints, backgrounds and expertise. We believe that diversity is a core attribute of a well-functioning organization, and we are proud to work with these amazing leaders who are passionate about putting an end to domestic and sexual violence.
---
 Lisa Miller, President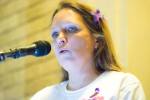 Lisa Miller is a Freelance Professional Theater Lighting Designer. She works with many organizations in the Dallas/Fort Worth area including, Texas Ballet Theater, Contemporary Ballet Dallas, Theater Three, and Kitchen Dog Theater where she is a proud company member. She is also lighting Director for the Island East End Theater Company in Galveston, Texas.
Lisa has a wonderfully supportive Husband, Alan, a terrific daughter, Brittnye and three fantastic step children, Dakota, Katy and Dylan; ask her about her two handsome grandchildren, Dallas and Emmitt. 
Lisa is a founding member of Hope Rising, where it all began with a premiere production of The Vagina Monologues in McKinney benefitting The Turning Point Rape Crisis Center of Collin County. The cast formed such a terrific bond that they decided to do so much more and they have! Many times her creative, crazy ideas start with "It will be fun….."
---
Sue Goodner, Vice President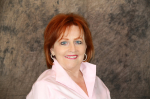 Sue has lived in Collin County since moving to the area in 1995. She is actively involved in community theatre in and around the metroplex and is also actively involved in her church, Sent Church (Plano). Sue and her husband, Steve, have three children among them: Kyle, his wife Carrie and their daughter, our precious 2-year old Olivia, who live in Tulsa Oklahoma; Kelsey Beth who practices law in Missouri but will hopefully be returning to Texas this coming summer; and Erin who lives in Arizona and just completed her Masters from ASU. They are quite proud of their family! Sue and Steve own their own company and work in the energy sector.
Domestic violence in all forms is out there. Sue's mission, along with all those involved with Hope Rising, is to make sure the public is aware of the devastation it leaves in its wake . . .no one is immune . . . no one is exempt . . . it strikes and hurts all of us.
---
TBD, Treasurer
Position available.  Contact Lisa Miller for more information.
---
 Ruth Stephenson, Secretary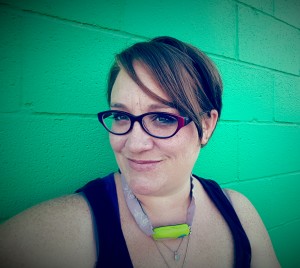 Ruth Stephenson is a Stage Manager in the Dallas area.  She has worked with many theaters in Dallas including Second Thought Theatre, Martice Enterprises, Contemporary Theatre of Dallas and Kitchen Dog Theater, where she has been a company member for many years.
Ruth is a founding member of Hope Rising, and she is very proud seeing what the organization has already accomplished in its short life. 
Ruth moved to McKinney with her family in 1988 and loves that this organization helps out the ones in this area. 
---
Sarah Duc, Board Member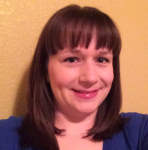 Sarah Duc is very proud to be on the board of Hope Rising. She has been involved since August of 2013. She feels that it is so important to actively oppose domestic violence and sexual abuse, to speak up for those who can't.  
Sarah is a high school teacher at LV Berkner High School in Richardson, where she has taught since 2008. She enjoys a healthy balance of Bikram Yoga and junk food. Sarah is active in the Dallas theater community and is a company member at Kitchen Dog Theater.
Sarah's inspiration is her mother, Leslie Anne Davidson. Leslie is a survivor and an incredible human being. Sarah couldn't do all she does with the undying support of her husband Adam, and sweet puppy dog, Vern.
---
Vanessa Fry, Board Member
Vanessa is very passionate about Hope Rising's mission of raising awareness about sexual and domestic violence. She has served as the Vice President of Operations for River Ranch Educational Charities at Storybook Ranch in McKinney, Texas since early 2007. Vanessa dedicates her time at the charity ranch diligently overseeing the horse park's daily activities, organizing and structuring of events and making sure the welfare of the animals is intact.
Vanessa is a compassionate person and animal lover and feels very strongly about defending her "sisters" (& brothers) from sexual and domestic violence. She has a big heart for nature and all living things and with her strong belief and background in holistic healing and spiritual pursuits, she does her best to support both charities in their compassionate endeavors. She speaks Spanish and English and honors her Spanish-Indian heritage.
---
Molly Lake, Board Member
Molly Lake is new to the Hope Rising board, joining this fabulous group in the fall of 2014.  She is also relatively new to Collin County.  Molly, her husband, Larry, and their four-legged children Gracie, Jack and Topher moved to Plano in 2010 from Chicago.  While in Chicago, Molly and Larry volunteered for Gateway for Cancer Research and served as committee members and co-chairs for a run that benefited the Walter Payton Cancer Fund.  Molly is very excited to be involved with Hope Rising and is looking forward to future events and helping those impacted by domestic violence.  Molly works for Exponent Technologies in Addison as a Benefits Implementation Specialist.
---
 Laura Powers, Board Member
Laura is the Executive Director of Social Business at a leading financial services company. With more than 20 years of industry experience, Laura's career spans many facets of marketing, PR, and communications. In her current role, Laura leads a team responsible for social media marketing, online communities, and social advocacy.
Among her many accomplishments, Laura was honored with a Communicator Award presented by the International Academy of the Visual Arts. Laura is active in the local theatre community and leads the drama ministry at Life Central Church in Plano. She is thrilled to be involved with Hope Rising and hopes that one day all women can live free from domestic and sexual violence. Together, we can make it happen!
Follow Laura on Twitter at @powersla
---
Trudy Ware, Board Member
Trudy Ware is an environmental consultant at an environmental consulting firm in Dallas and has been living in Frisco with her wonderful husband and fur/feather babies since 2012. She was a theater kid in high school and participated in theater productions at the University of North Texas that raised money for survivors of sexual abuse and domestic violence during her last year in graduate school and also in 2013 and 2014. In February 2016, she did a Google search to find if there were any similar productions closer to Frisco and stumbled across Hope Rising's website. She has been an active member since and is honored to be on the board. 


The work that Hope Rising does is so important. In addition to fundraising for local organizations that help survivors, Hope Rising's activities bring awareness to the prevalence of domestic violence and sexual abuse. By putting the spotlight on these difficult topics and bringing them to the forefront of conversation, real change is possible.
---
Woody Weilage, Board Member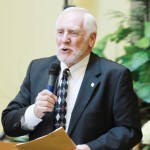 Rev. Woodrow (Woody) Weilage is a Graduate of Nebraska Wesleyan University, Lincoln, Nebraska, with a BA in History 1971 and a MDiv from Perkins School of Theology SMU, Dallas, Texas in 1975. He served as an ordained Elder in the United Methodist Church in the North Texas Annual Conference from September, 1975, until retirement in June, 2011. As pastor, Woody was involved in two building programs which required leadership in fund raising, publicity, and working with church committees  from ground breaking to the dedication of the buildings. During his ministry, Woody also participated in several community projects. In Wichita Falls, Texas, a tornado on Good Friday of 1979, devastated hundreds of homes and took 44 lives. As the youth minister, he was instrumental in recruiting GROUP magazine (a publication for youth ministers and leaders) to coordinate a national work camp the following summer to help in the rebuilding process.  Woody served as Publicity Coordinator for a Creative Playground in South Grand Prairie. The Giving Garden in Carrollton, Texas, is a community garden on an acre of land of Aldersgate United Methodist Church, thanks to Woody's vision. The garden gives in excess of a ton of fresh vegetables to the local food bank each year.
In retirement, Woody serves on the Board of Hope Rising in McKinney, Texas.  This organization raises awareness and funds, through the arts, for non-profit organizations in Collin County which provide services for victims of domestic violence.  He also serves on the Board of Plan Homes Inc. of Dallas, which has responsibility for Iris Place, a community of 18 affordable housing units for adults with chronic mental illness.  Woody's son Jordan is an active participant in PLAN.  Woody lives in McKinney, Texas and is married to Vanessa Vaughter, LCSW, MDiv.
---
Jean Roberts, Board Member
---