Donate/Join

Join the Battle Against Sexual and Domestic Violence
Hope Rising's goal is to end violence against women by raising awareness and educating the public about the effects of domestic abuse. Our work includes developing arts-related events such as Eve Ensler's The Vagina Monologues, Motherhood Out Loud, and an annual Domestic Violence Month Candlelight Vigil. Collectively, these events have raised almost $18,000 to support organizations who provide valuable services to those affected by domestic and sexual abuse, including Hope's Door, The Turning Point Rape Crisis Center, I Will Stand International, and Stronger than Espresso.
Your Gift Makes a Difference!
Your tax deductible donation to Hope Rising will (1) help fund arts-related events and activities that foster education and awareness about sexual and domestic violence, (2) provide support to organizations whose primary mission is to serve persons affected by sexual and domestic violence and (3) help sustain Hope Rising efforts.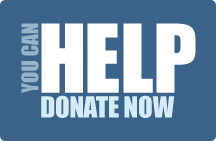 Become a Member
Membership has it's privileges.  Join Hope Rising today, and you can help us put an end to domestic violence. Learn more now.